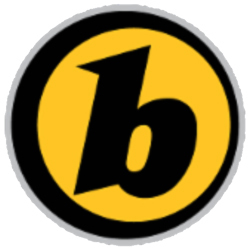 Corporate Technical Service Trainer
Sorry, this job has expired.
Louisville, KY
401K / Retirement plan, Health Insurance
Brandeis Machinery & Supply corporate office seeking a Technical Service Trainer.
to manage the in-house technical training aspect of our business and ensure that high levels of technical support capabilities are maintained.
The position will require some regular travel to our branches and manufacturer's locations and customer job sites.
Continually assess and track each technician's life-to-date training and experience.
Work with each service manager and develop a branch training plan (based on technician assessment) and subsequent company training plan.
We offer a full complete benefits package and competitive salary depending on experience.
Education Requirements
High School Diploma or equivalent required, 4-year degree preferred
Experience Requirements
Must have 5 or more years experience in the service and/or training aspect of the heavy equipment industry.
MSHA, OSHA, and/or safety training experience a plus.
Qualifications
Must have excellent written and oral communication skills.
Capable of making presentations to large or small groups of technicians so that the audience can easily comprehend and understand.
Proficient with a computer for administrative use and the development of training course material including Microsoft programs (Word, Excel, PowerPoint, etc.) and diagnostic use using manufacturer-provided programs.
Capable of working with limited supervision/self-starter.
Must be capable of dealing with the various personalities and skill set levels of technicians and customer personnel
Excellent time management skills.
Must be goal-oriented and capable of generating and executing a plan in conjunction with company objectives.
Must be a team player, comfortable in a group setting.
Must be able to pass a background, physical, and drug screen
Responsibilities
Develop and maintain an individual technician, branch level and company level training plan.
Administer service training to all service technicians.
Attend Train-the-Trainer offerings from the manufacturers.
Develop and administer in-house training and reporting metrics.
Become proficient in acquisition of technical information from the manufacturers.
Function as a technical resource for service managers and technicians.
Establish and maintain relationships with education providers regarding curriculum design and future needs of the industry
Assist with technical questions from internal and external customers
Regular travel to our branches, manufacturer's locations, and customer job sites.
Provide Customer training as requested and in support of equipment sales. This is both technical and Operator Task training
Special projects as assigned
Apply online with resume attached or on company's website - see apply buttons
EOE
85668061