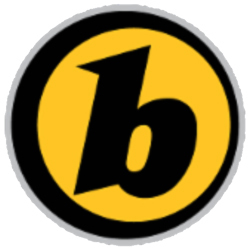 Field Services Technician-Preventive Maintenance
Fort Wayne, IN
401K / Retirement plan, Health Insurance
Brandeis Machinery & Supply currently seeking a Field Services Technician - Preventive Maintenance.
The PM technician is the primary frontline representative of the Maintenance PRO division.
The technician will perform routine scheduled machine maintenance, as well as fluids sampling, to a wide variety of construction and mining equipment within a specified geographic territory.
The PM technician is a key resource in identifying and communicating additional machine needs or repairs to the customer and respective BRAMCO branch.
We offer a full benefits package and competitive pay based on experience.
Education Requirements
Must have High School Diploma or equivalent
A 2-year technical degree or comparable military training is preferred
Experience Requirements
Must have a minimum of 5 years experience in the heavy equipment industry or a related field
Qualifications
Must have a valid driver's license, some locations will require "Class B" CDL
Excellent written and oral communication and basic mathematical skills.
Proficient with a computer, including the use of Microsoft programs (Word, Excel, PowerPoint, etc.) and diagnostic use using manufacturer-provided programs.
Must have a good working knowledge of equipment operations and mechanical functions, electrical and hydraulic systems, and how they are integrated
Maintain excellent customer service
Must be able to pass a background, physical, and drug screen
Responsibilities
Perform daily and operational activities in the PM division to include the following, but not limited to:
Daily interaction with company and customer personnel
Operate various heavy equipment
Inspection of machines for abnormalities or defects
Perform routine scheduled heavy equipment maintenance
Perform fluids sampling
Complete maintenance records
Information entry/retrieval in computer-based systems
Perform basic machine systems diagnostics
Perform limited minor repairs
Operate company vehicle on public highways and customer job sites
PM services prospecting and marketing
Scheduling own work
Opening / modifying own jobs
Overnight travel as required (minimal)
Skills
Ability to stoop, kneel, push, pull, twist and carry and lift up to 70lbs.
Ability to climb and perform work on heights of 20 feet
Able to work in all types of weather conditions
Capable of working with limited supervision/self-starter
Work Hours
Night and weekend work as required
Overtime as required
Apply online with resume attached or on company's website - See apply buttons
EOE
85668064